Time flies, as cheesy as it sounds, but that's the truth. 1 year ago, i was working with Ryan, boss of Habitat Coffee, when the cafe just started off. A new cafe started off & a new friendship found. I could still remember those days when we worked till 11pm, so tiring yet happy. So happy that Ryan had successfully opened his cafe, things doing well for him & have inspired me to work towards my dream cafe.
anyway, HAPPY BIRTHDAY habitat coffee! 🙂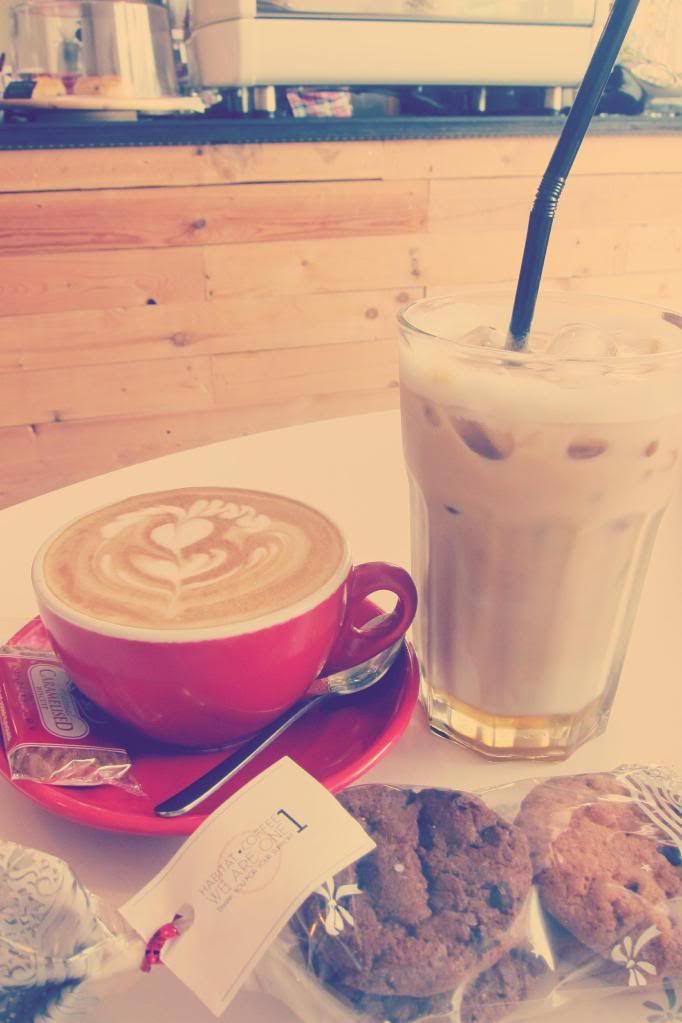 my favorite hazelnut latte, hot & cold version.
& ryan, those cookies were delish! regretted that i didn't take more home 🙁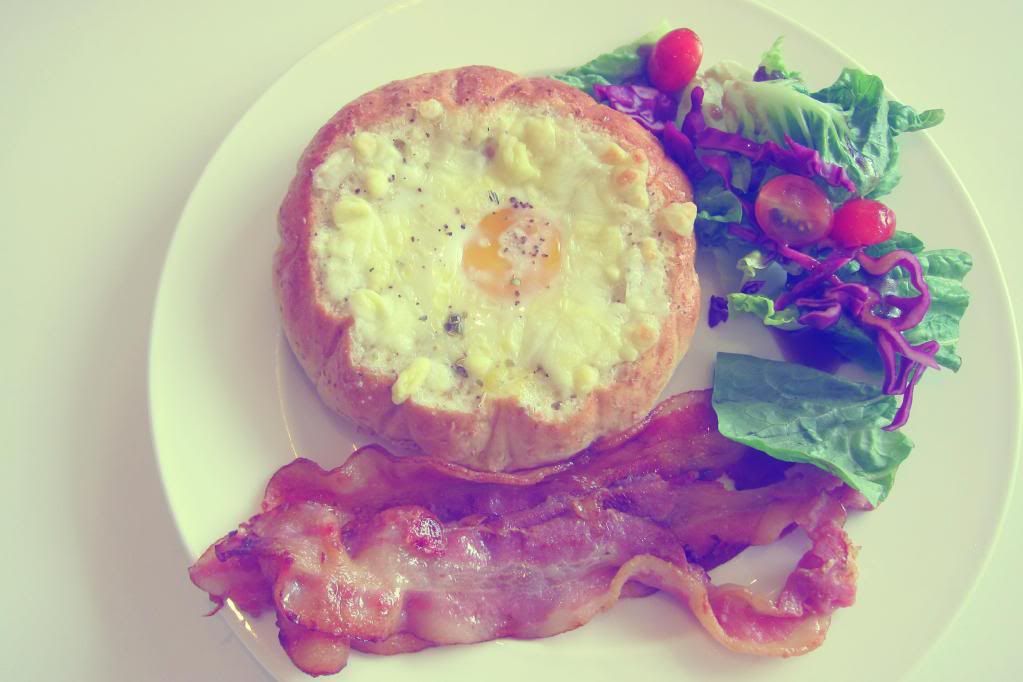 Ryan's latest creation, Truffle Egg Toast with Bacons! oh my, it was good! Can't wait for him to launch this on the menu! nom nom nom…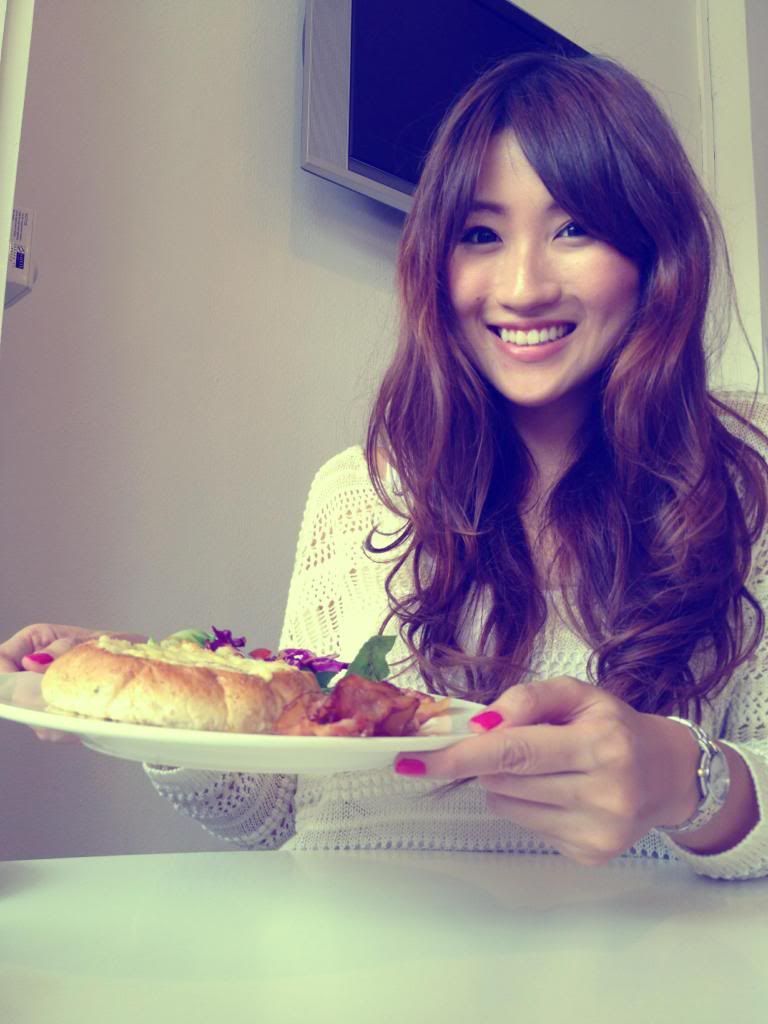 Happy Food, Happy Tum!
on the side note, i am flying to sydney tonight :D:D:D
i am not going to bring my macbook so follow me at instagram "caleen" for some quick square-bites food/me/cafes/view snapshots :p